April 2023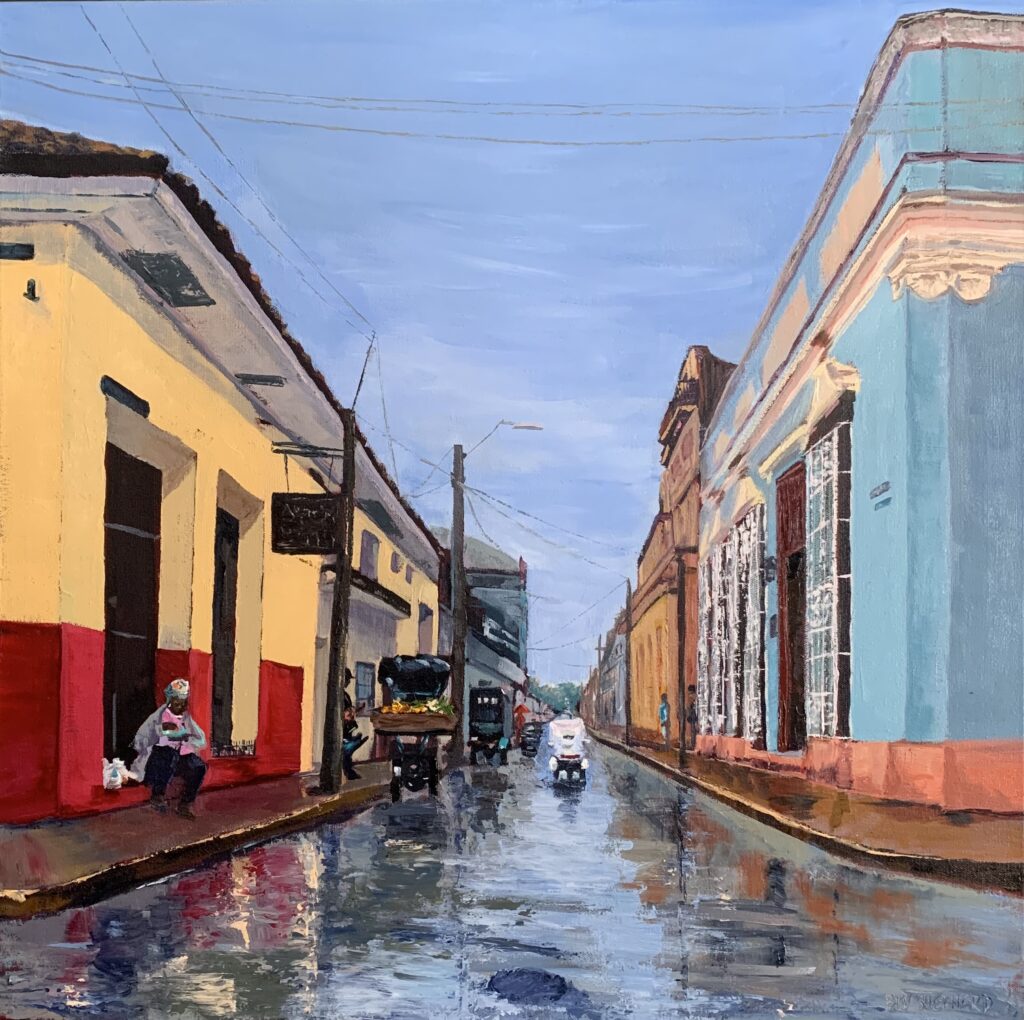 "Lunch Break – Santa Clara, Cuba" 24 X 24 oil on stretch canvas.
$450.00
This painting is currently being displayed at the Quinte Arts Council Art Gallery, 36 Bridge Street East, as a part of the exhibit entitled Duet.
Cuba is full of amazing people, culture, music, and art. This typical Cuban scene depicts a land that time forgot. The buildings show history through the ages and the various modes of transportation are fascinating. I am very proud of this piece and it is available for sale.